In February of 2017, we announced the formation of All Within My Hands. The Foundation aims to assist and enrich the lives of members of the communities who have supported the band for years, as well as encourage participation from fans and friends. All funds raised will be donated to a cross-section of national and local charities... every penny from your donations will go directly to our charity partners.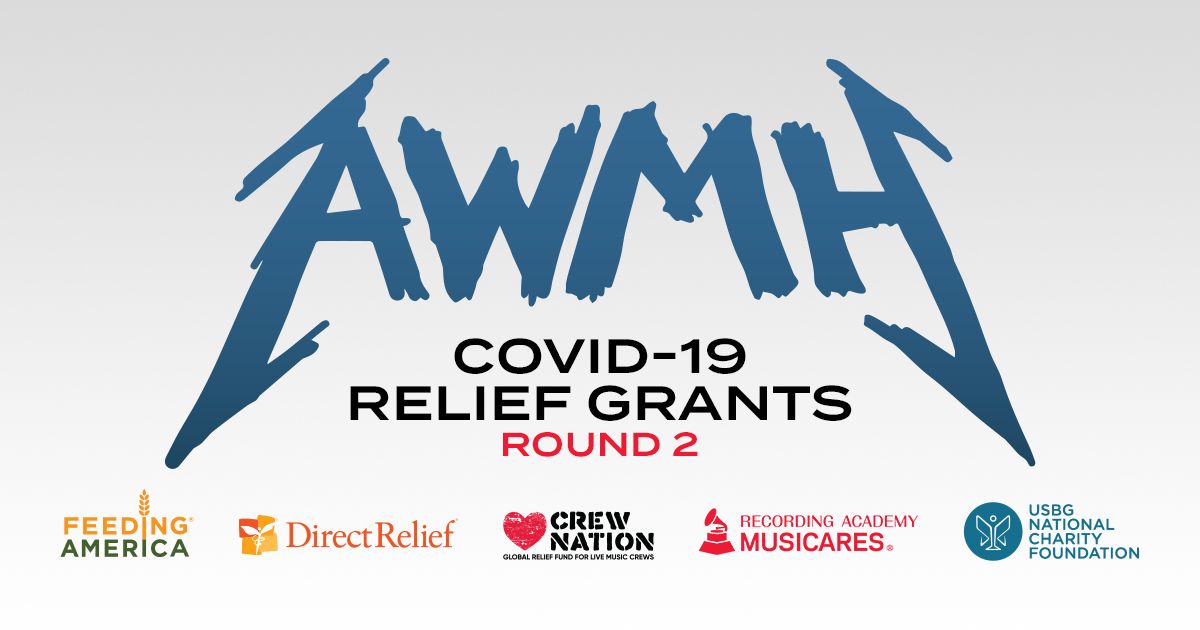 July 7, 2020: We are truly overwhelmed by the generosity of fans and friends around the world as many continue to face unimaginable challenges in the wake of the Coronavirus pandemic. Thanks to your support and kindness by contributing to our fundraisers during the #MetallicaMondays shows, our May Month of Giving, and visiting the All Within My Hands website, as well as a substantial donation from our friends at Salesforce, we're excited to announce that AWMH will be providing a second round of new grants totaling $295,000 to five organizations doing essential work during this difficult time. 
Our latest sweepstakes features a copy of Reclaimed Rust: The Four-Wheeled Creations of James Hetfield (Limited Edition Box Set), the gorgeous coffee table book chronicling the collection of classic cars James has restored and customized himself.
Read More >

"This scholarship was very helpful to me last semester in the way that it relieved my stress and made me less worried about paying my tuition fees. With the scholarship money, I bought a starter tool set that is required for my automotive classes...." 
-David, Automotive Technology, College of Lake County
Read More >

There are heroes all around us, making a difference during this pandemic. These days we call them "essential workers." Share a photo on Instagram using #HeroesOfTheDay and tell us about yourself or someone you know who loves Metallica and is on the front lines and we'll make sure to thank them!
Read More >
Lars Joins "Full Frontal With Samantha Bee"
July 16, 2020: Metallica drummer and AWMH board member Lars Ulrich joined Samantha Bee to discuss food insecurity during the COVID-19 pandemic and why supporting organizations like Feeding America, leaders in the fight against hunger, is so important.
Metallica Scholars and Workforce Education
Following a stellar inaugural year with results including job placement rates exceeding 90%, year two of the Metallica Scholars Initiative will add five more community colleges. These 15 schools will each receiving $100,000 toward programs designed to support students training to enter the American workforce.
Read More

VIP Experiences and Collectible Memorabilia
In conjunction with GoFundMe Charity, Metallica provided experiences for lucky winners on every stop of the North American WorldWired Tour. AWMH frequently runs sweepstakes through the same platform where fans win awesome prizes while raising money for the foundation!
Read More