January's AWMH Auction - Closed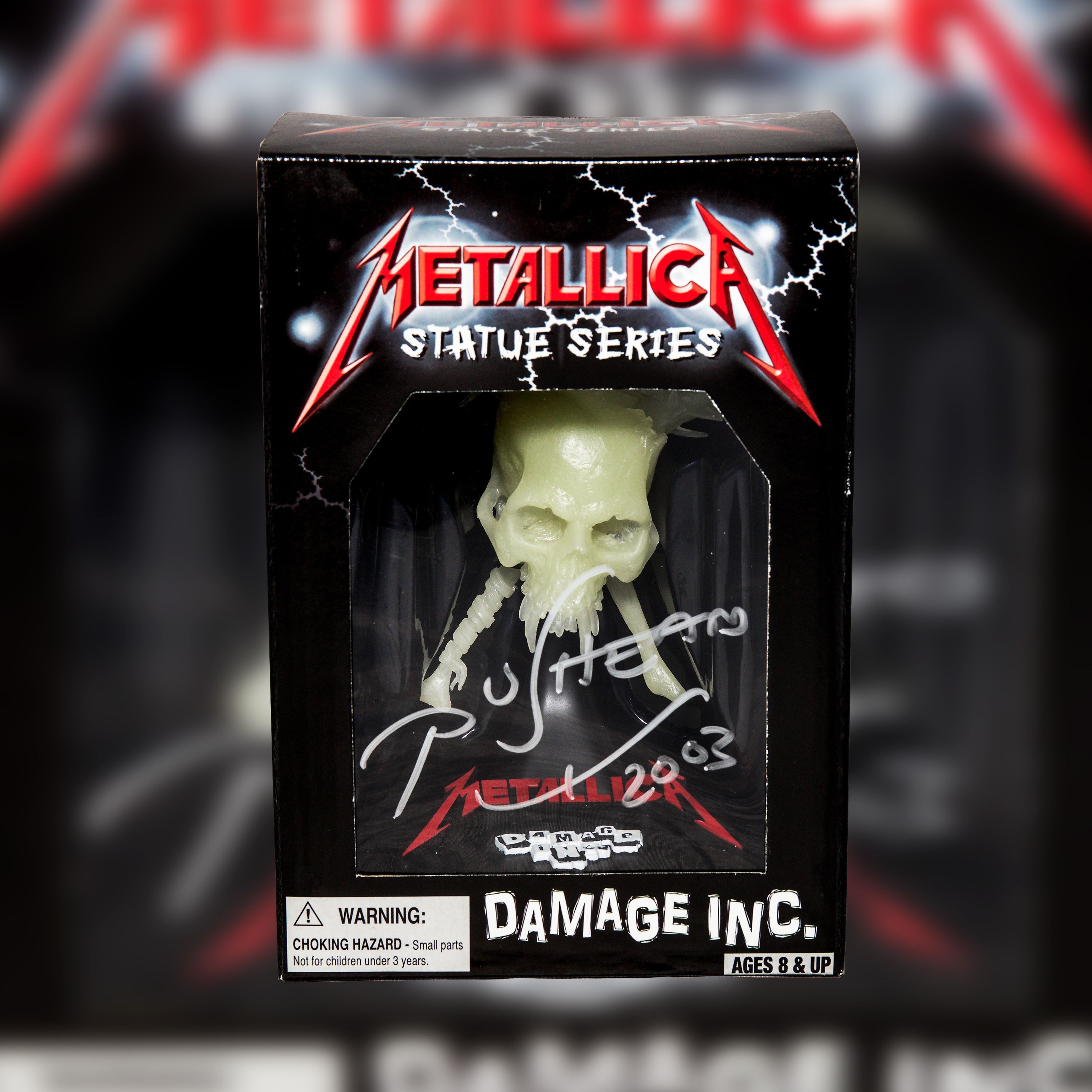 The first of two installments in Metallica's Statue Series, this is the rare glow-in-the-dark alternate edition of Pushead's Damage, Inc. skull. Stands roughly 6 inches high and 4.5 inches wide. Produced in 2002 and signed by Pushead in 2003 in Silver Sharpie.
Auction Closed January 15, 2020. Thank you for supporting AWMH!